iPad / iPhone - Auto IKEv2 & L2TP
---
1. Download your Configuration Profile.
IMPORTANT: Use Apple's default browser Safari.
Otherwise this download will fail to trigger the install sequence described below.
What is Configuration Profile?: Configuration Profile is data file (in XML format) with configuration information that can configure Apple iOS or Mac OS X device. Format of the file is Apple specific and works with Apple devices only.

Confirm the installation ...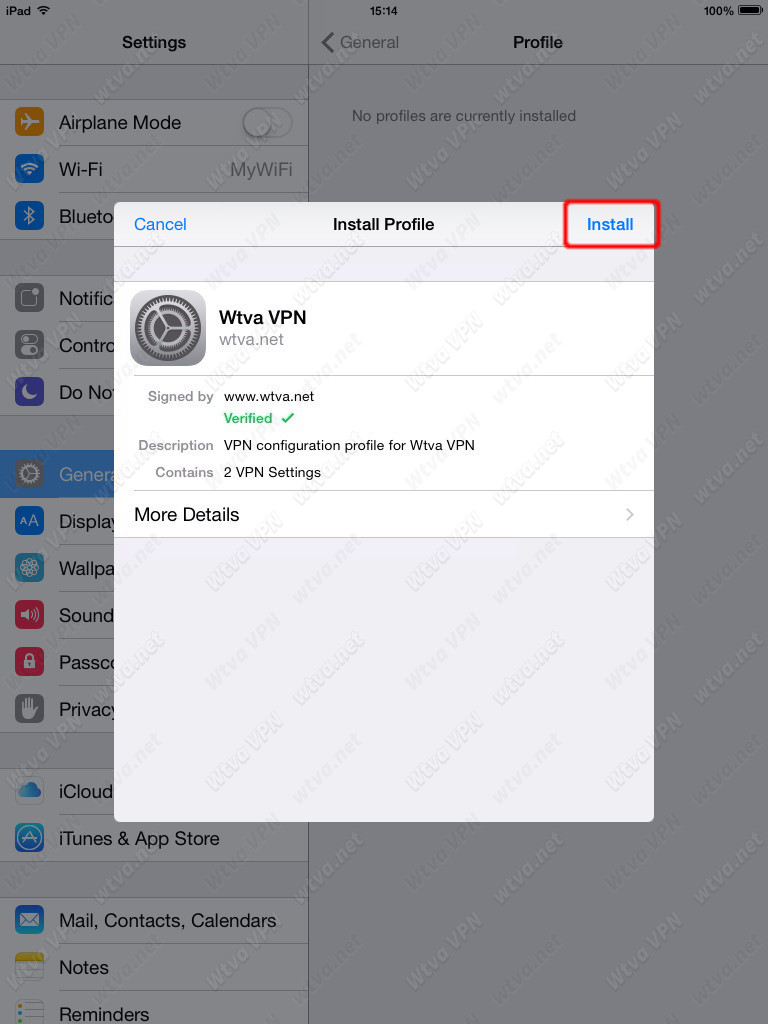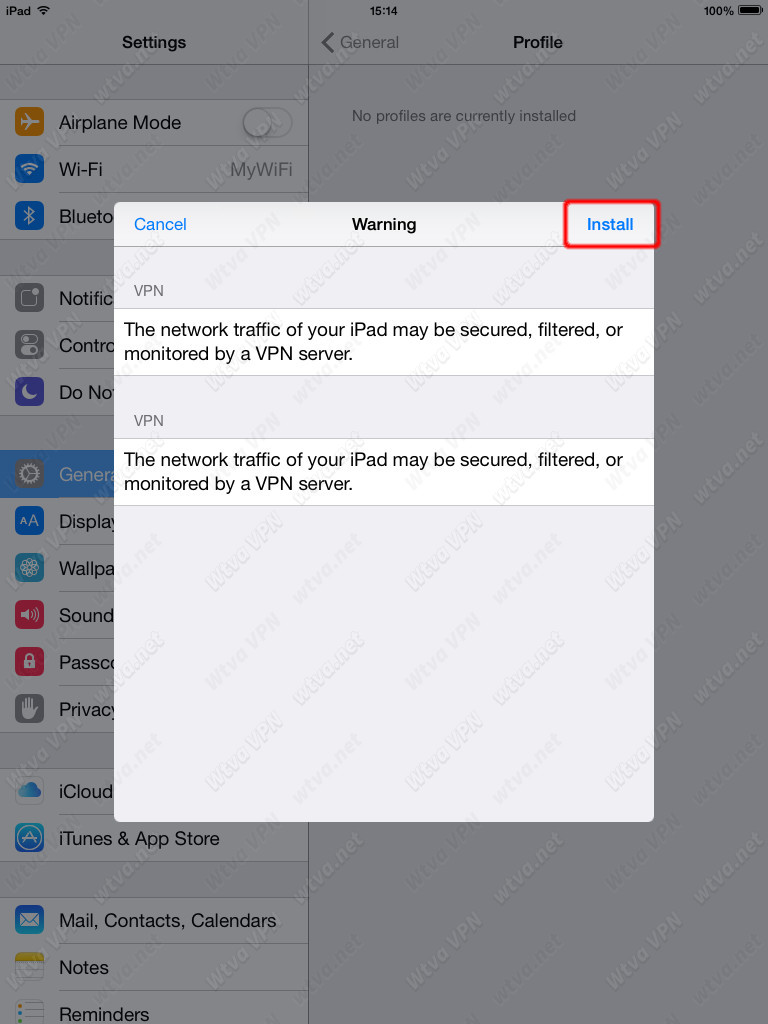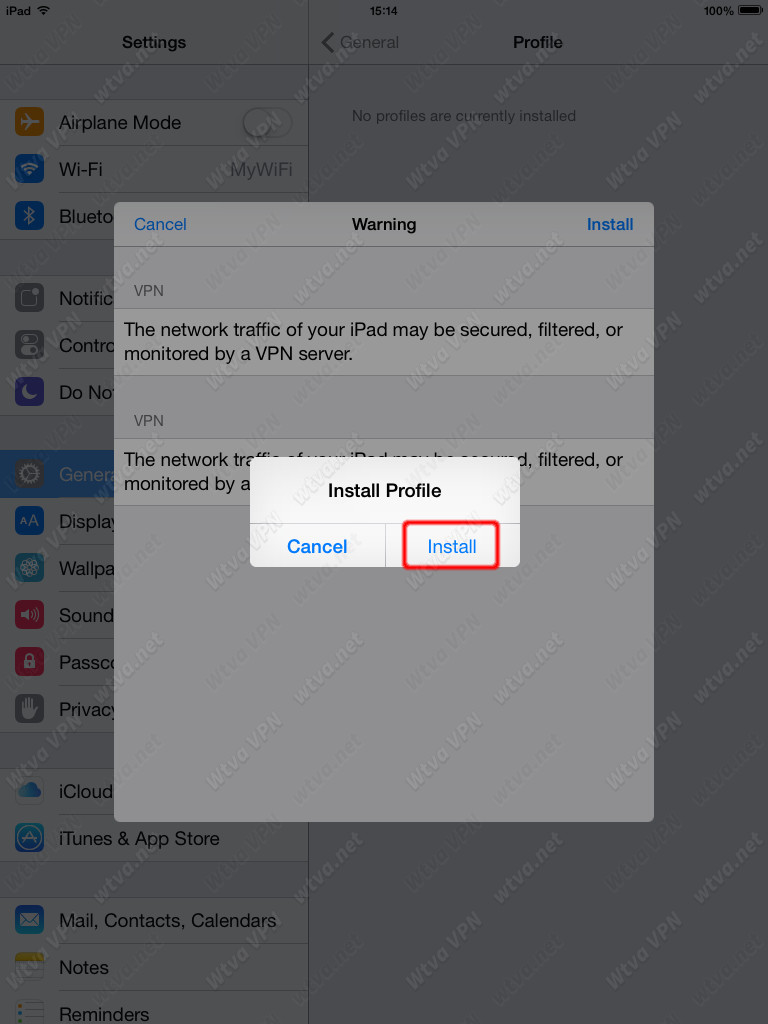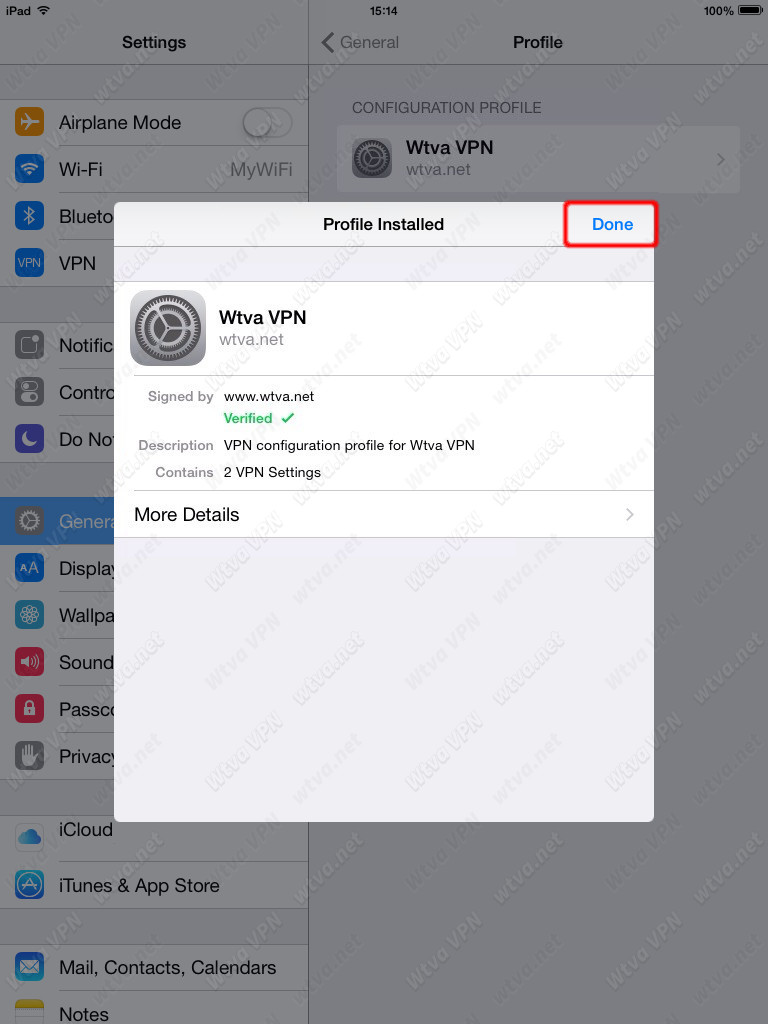 ---
Some iPads/iPhones may ask for PASSCODE
Note that
Passcode
is set by you to protect your device, and it is
NOT your VPN-Password
code.
Passcode is usually requested when unlocking your device.
Check Settings/Passcode to turn off/on passcode.
(
more about Passcode here
)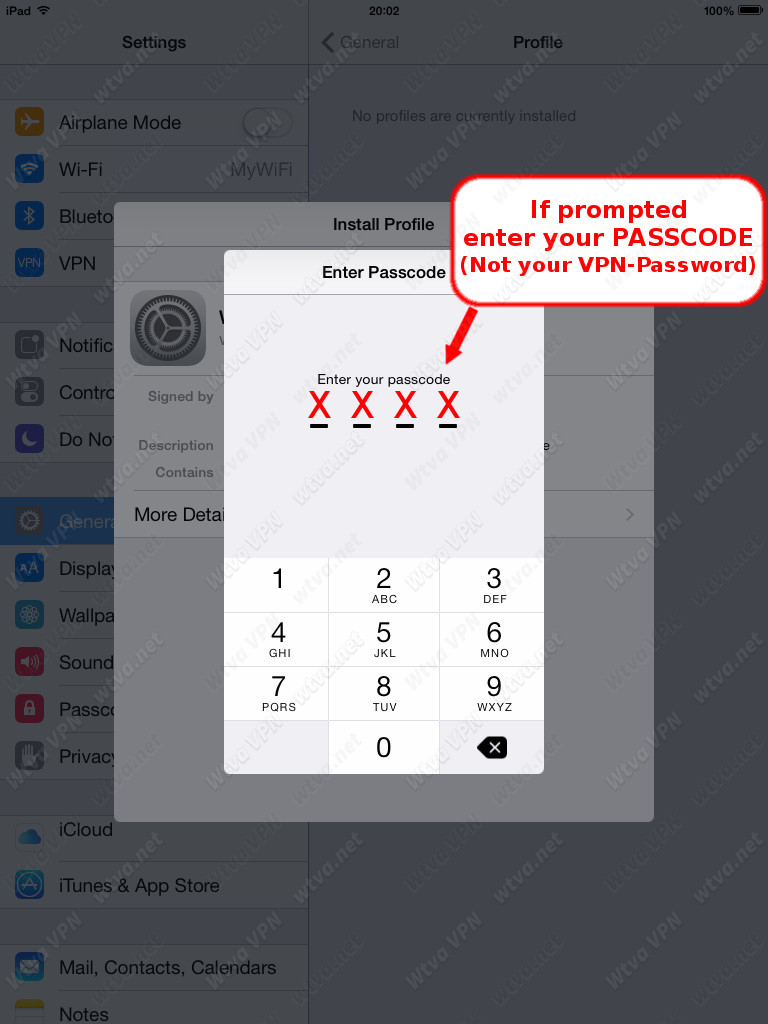 2. Activate your VPN Connection from: Settings / VPN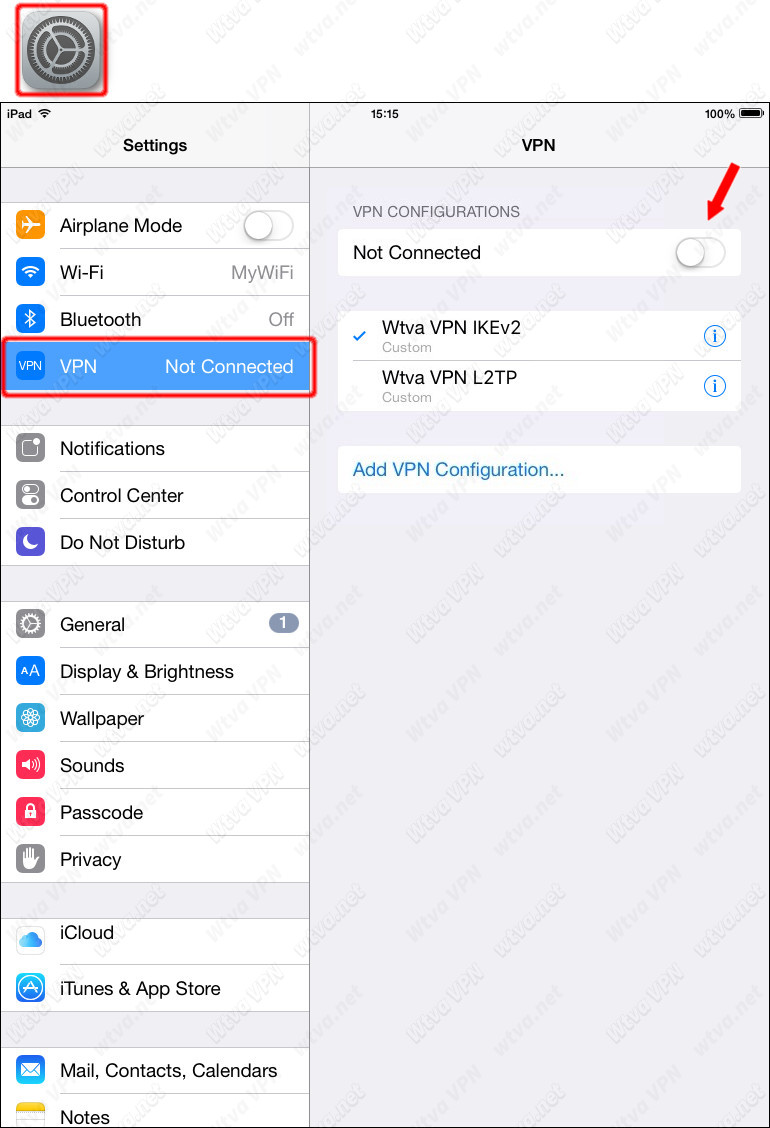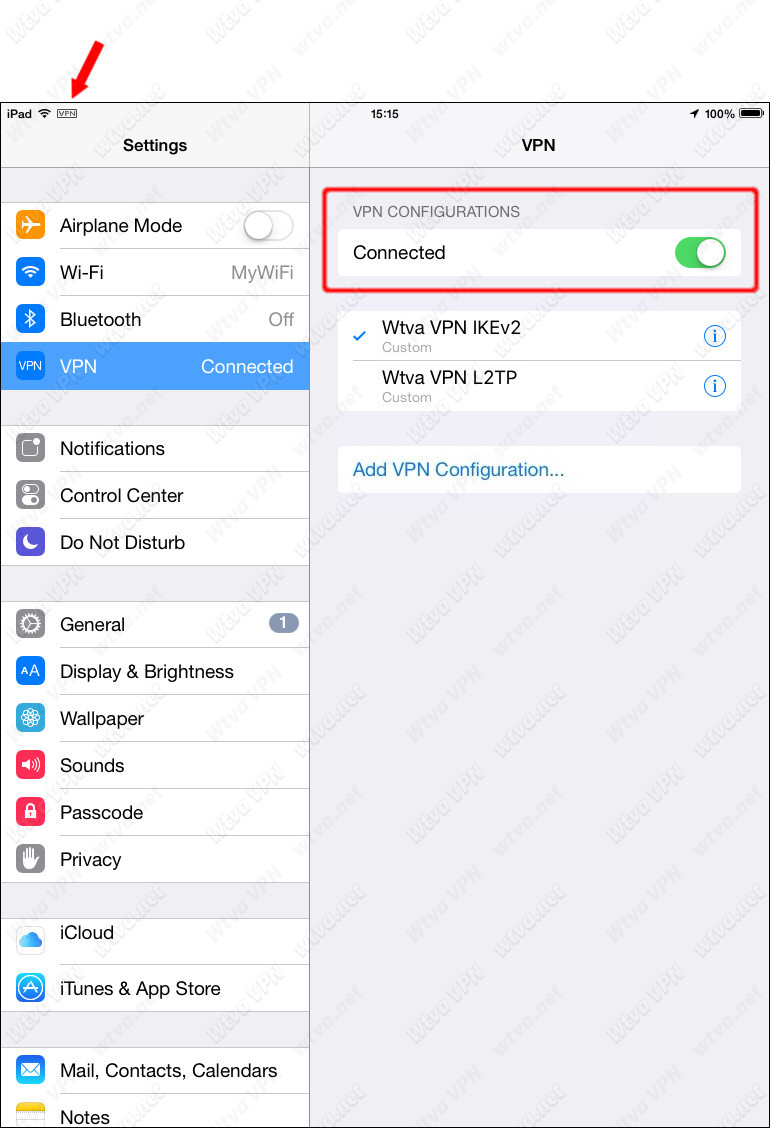 Once VPN is connected, simply load up the App of your choice. When your finished - open Settings / VPN and slide the Connection On/Off switch to Off.
---
Problems connecting? – Try both vpn connections: IKEv2 and L2TP.
If still having issues - try the alternative connection method below: